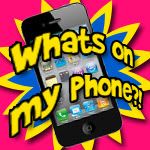 You have to visit Jessica
here
to get more info and join me.
So I have been a slacker and haven't posted in a while. I have had back problems for three weeks and no I still have yet to seek a professional on the matter. Let's just say sitting at the computer and uploading pics was not on my priority list. So in the course of that time I did manage to take photos. So I have a lot to share with you. This first one was from walking the kids home from school. Actually I had to carry my little monkey to school and he walked himself home. Did not help the back situation at all. But it was a great photo moment turning into our street. Although I think I was just elated that we were almost home so I could lay down!
We even had a snow day which was fabulous. We don't get them that often and in all honesty it was actually a beautiful day. Just light snow the whole day. We struggled to build anything with the dry snow, but did manage to put together this guy.
After a week of not going to the grocery store because I just couldn't do it we finally bought more bananas. Monkey was happy.
Crummy weather for weeks and then we got beautiful clear blue skies. I love days like this with snow on the ground!
What's that? Five Guys Burgers and Fries. Very yummy and very evil. I don't ever want to know how bad it is for me because that would just ruin it for me. I know it is bad just don't need to know how bad! I got mine with jalapenos yum!
Last night my hubby shared his Chocolate covered strawberry with me. It almost broke my heart when my monkey wanted to share!
My Red Velvet cake from my Valentine dinner which hubby had to sit through. It was a fixed menu which is not his style, plus the options weren't exactly his style either. I enjoyed it thoroughly. We were the only family at dinner which felt kinda weird, but we enjoyed having our Love day with the whole family. Everyone cleaned their plates!
After our romantic Valentine dinner with all three kids daddy decided to break out his shark game and he kids swarmed. They love to gather around that phone. Obsession much?
My boys are pretty darn good looking. It's okay I don't need anyone to tell me.
After church Marcus took a snap of my in my Shabby Apple dress. Yes! I love it and yes! I got tons of compliments on it. Someone even asked me if I made it. Although I am not sure if that meant it looked homemade or if they think that I could be that awesome as to make something like that all by myself.
Another monkey picture for fun. he is a little cross-eyed in this one.
My self portrait. These are actually really hard with my camera phone! Definitely not skilled in that department.
My Red Velvet cake from my valentine dinner. Really yummy. I had to stuff my face because I couldn't leave it uneaten, but I was so full.
A finishing shot of my princess. She loves dressing up and going to fancy dinners just as much as I do.