Alright I have been home from vacation a long time and I guess it is ridiculous for me to still not have posted anything since being home. So here is my first. Don't be mad at me for neglecting my blog. Even my hubby asked me last night, "How come no updates?". Alright, I guess I will kick myself in the butt. I am now uploading almost 700 photos onto the computer. I know that's a lot. I hadn't even uploaded them yet.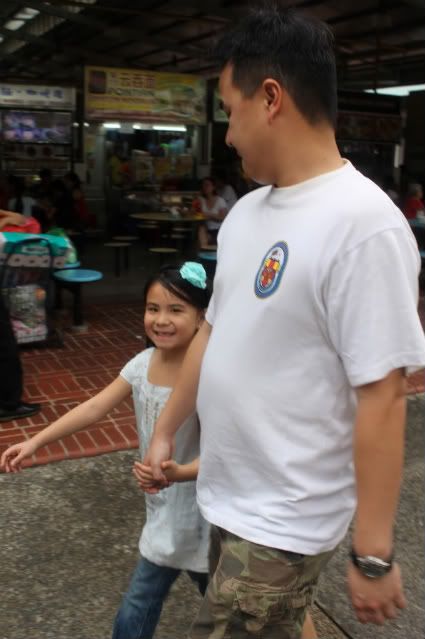 Here you can see some of the stalls in the background.

So What is Ghim Moh? Well let's just say it is a regular stop on our Singapore visits. In fact, my hubby probably goes there everyday. Why? Food. Singapore is know for their outdoor markets with hawker stalls selling different local foods. Anyone can find something right up their alley. Even what the refer to as western food. Variety is key as we are there a lot! It is in my in-laws neighborhood. Literally walking distance, so it is very easy to access. Our first dish we order is Mee Pok, but I think we probably have it every other day in many different ways.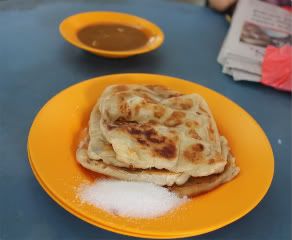 For breakfast the kids love, love, love Indian Prata. Only Marcus dares to actually eat it with the curry. McKayla and Maddox love it with sugar. Like crispy pancakes they are really delicious.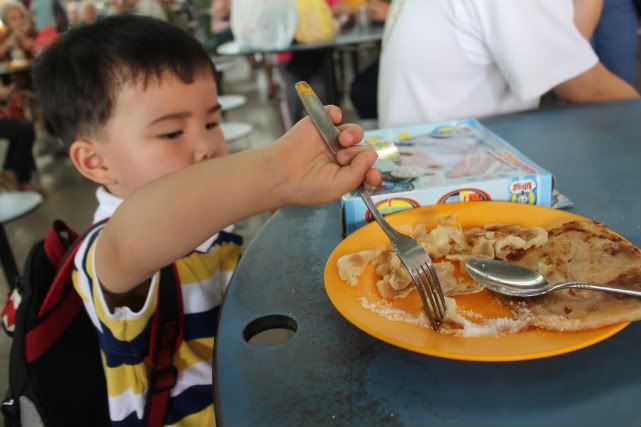 I am a huge fan of carrot cake. In fact, my hubby brought me back a gigantic piece from Montreal on the weekend and I indulged and practically ate the whole thing myself. You can find carrot cake in Singapore, but not at the Hawker Centers. In fact, you will be completely surprised if you order carrot cake and see what they give you. It looks nothing like carrot cake. Some locals of the older generation who have never had "western carrot cake" actually find our version weird. Funny.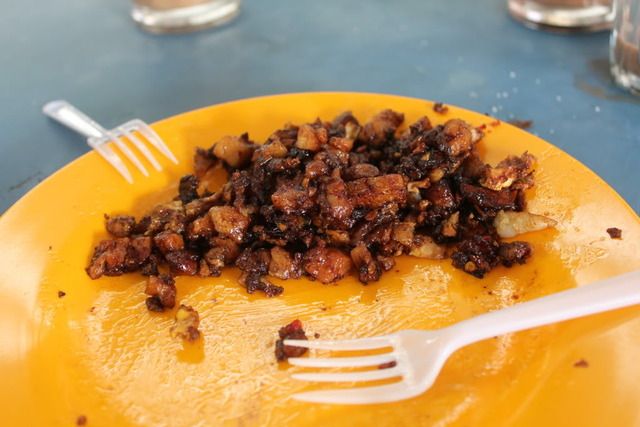 Here it is half eaten because it is just that good. I forgot to take a pic. You can have it two ways with black sauce or not and with chili or not. Me? black with chili, please!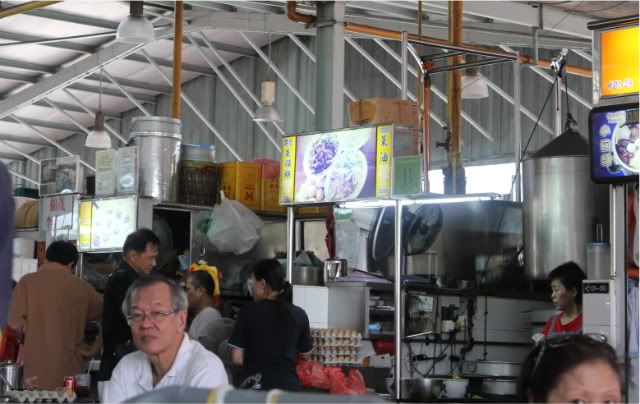 Here is the famous stall which sells the "carrot cake". Definitely need locals to be able to tell what is good and what isn't because I think there are three stalls that sells it at Ghim Moh and this one is the best.
You can also find a market at Ghim Moh selling fresh fruits. Mainly tropical which is probably one of the perks of being in Singapore fresh mango, pineapple, persimmon, pomello, rambutan, lychee, dragonfruit, guava, papaya, and you know that stinky one I talked about before durian.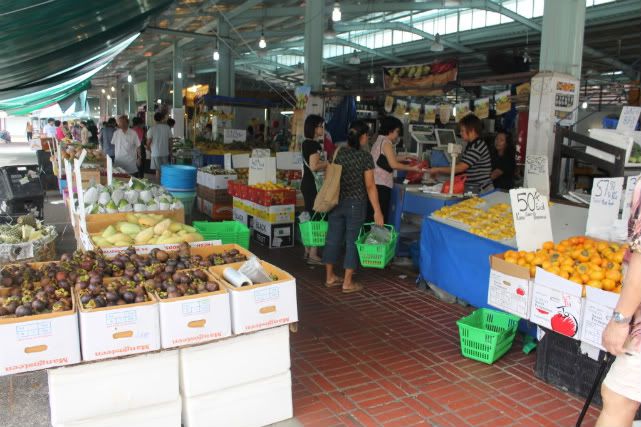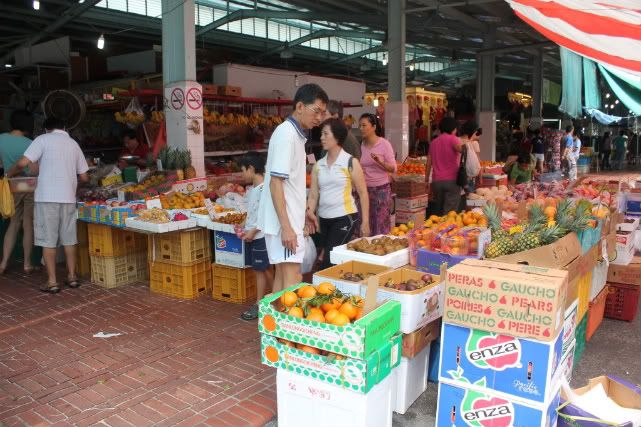 When I first opened the camera the humidity in Singapore showed it's face and fogged up my camera. Luckily I had it packed well and the inside mechanisms didn't get any condensation on them. This is the Saturday market that would come to Ghim Moh selling all kinds of things from books to clothes to household items. See the crowd? And this is a small Hawker center in a neighborhood. Not even a downtown center. Suggestion don't go on the weekends or on Mondays when a lot of stalls close.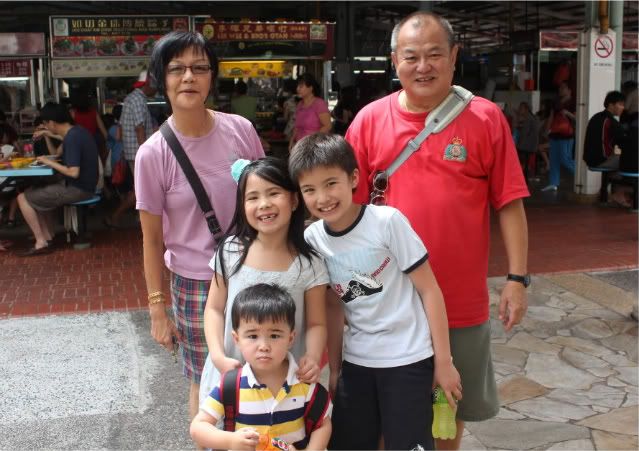 The whole reason for Singapore trips. Family. Grandparents definitely enjoy getting the time with the kids.