Okay so in Singapore our number one reason for going is family. I would just like to say that since I no longer have grandmas living I love getting to see my grandma-in-law. Letting my children get to see their great-grandma ain't so bad either.
I know I said ain't. It's gotta be that part of me that wants to go home this year.
This is her favorite pastime and she only really gets to play when we come into town. So it is always fun to watch.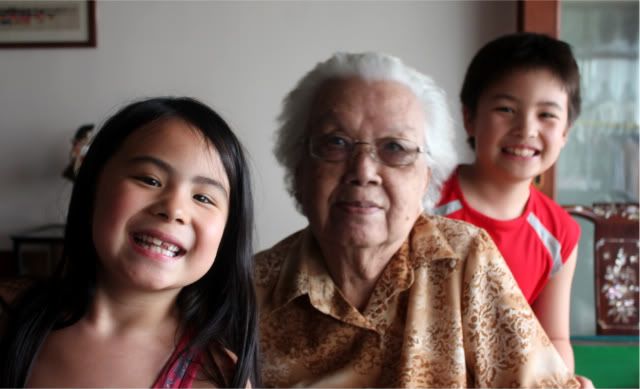 This is a terrible photo by me I didn't even pay attention to the fact that I only focused on McKayla. Oh well. I think I was in just trying to quickly get the shot so I didn't bother her too much. She was probably thinking, "Hasn't she taken enough photos already?"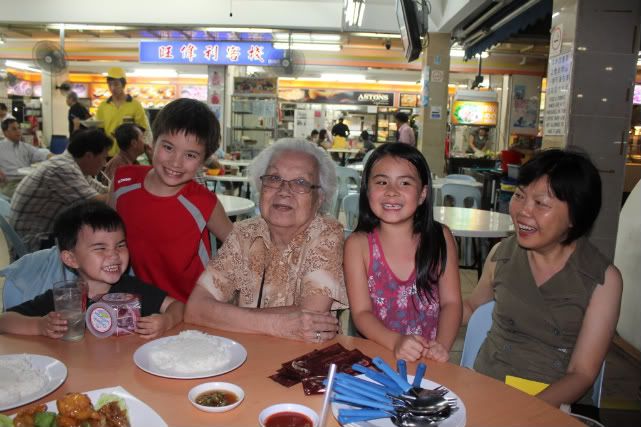 I actually really love this photo because it brings me right back to that night when everyone was so captivated by monkey's humorous displays. I couldn't get a straight photo after that. He was definitely aiming to entertain. Especially with the bucket of organic lollipops his GuGu purchased for him.
With Ah Ma. Hubby's mum.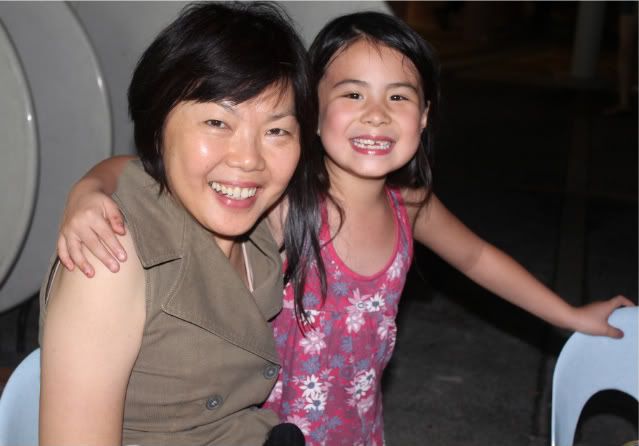 with Ah ma's sister. Auntie Amy. It was actually taken at her birthday dinner.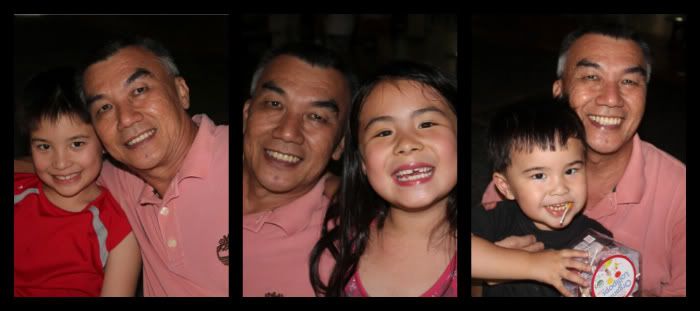 Uncle Ah Chew was the most eager to get into the photos with the kids. I think my kids were too. Even Marcus smiled!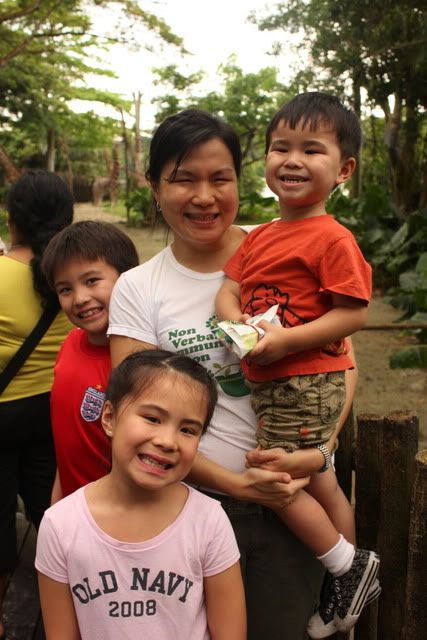 This isn't that same night, but it is of family and one of the kids favorite people. Hubby's sis. She took us all to the zoo which I am still pondering whether to blog about or not. Here we are at her favorite exhibit. The giraffes.
One thing I know for sure is that families are the most important thing in the world. So no matter how far away you live from each other somehow you have to stay connected.