So I know I have been absent for over a month, but I was enjoying my summer and my family, and well I have been lazy! This year Maddox is Cars crazy. Well when is not not something crazy? If it isn't Cars it is trains or Toy Story or zombies. Yes. Zombies!
I had a lot of fun decorating and preparing for this one. It was actually the first time I actually put effort into Maddox's Birthday. I have put a lot of effort into his cake and the food, but no decorating. Well in hindsight this year is the first year we actually ha beautiful, hot weather. As my mother can attest his first birthday was wet and cold and his
second
wasn't really that much warmer either.
I didn't really take pictures of decorations, but I had this banner hanging around the deck, down the fence, and across the yard. There were signs for the different stations.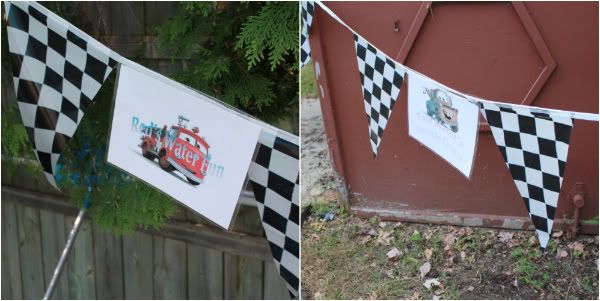 We had Mater's Obstacle course, Fillmore's organic fuel (drink station), Flo's Diner, and Ramone's Body Paint Shop (which my friend Natasha and I painted various Cars characters and symbols). Obstacle course was a hit. I was worried the kids would think it was boring, but I timed them so they had fun doing it over and over trying to better each other. It was a nice hot day, perfect for swimming. Even some of the adults jumped in to cool off. The cake was another hit. I personally wish I would have been more patient with it because it ended up being really messy, but when you are putting it together until 3 o'clock in the morning you just want to get it done. Why was I doing it so late? Well the day before was a really busy day and I wanted to get it done so I wouldn't be stressed on Saturday.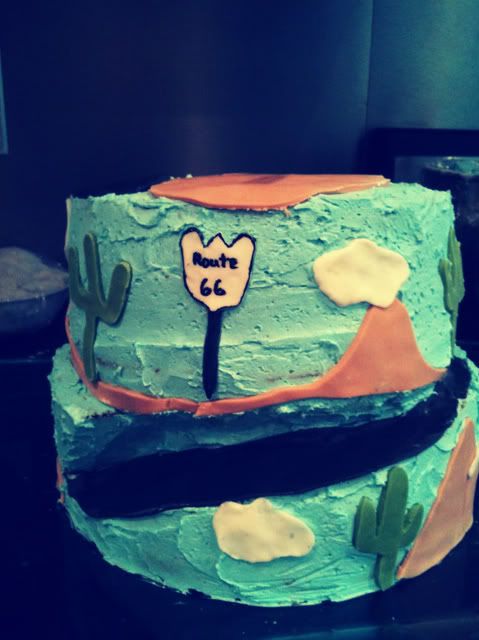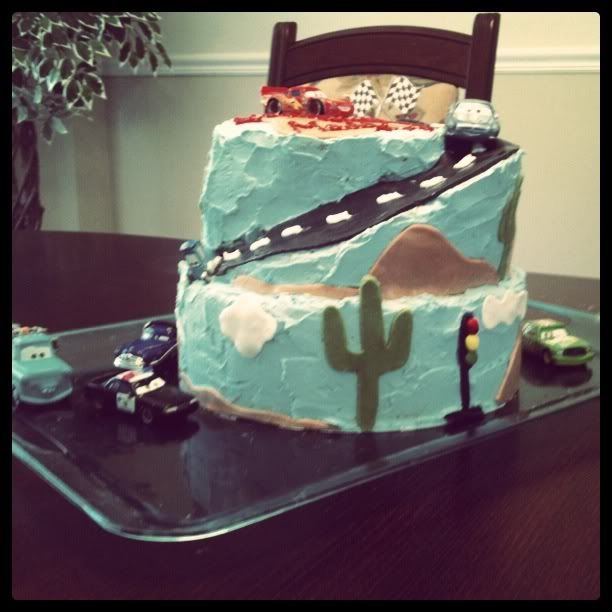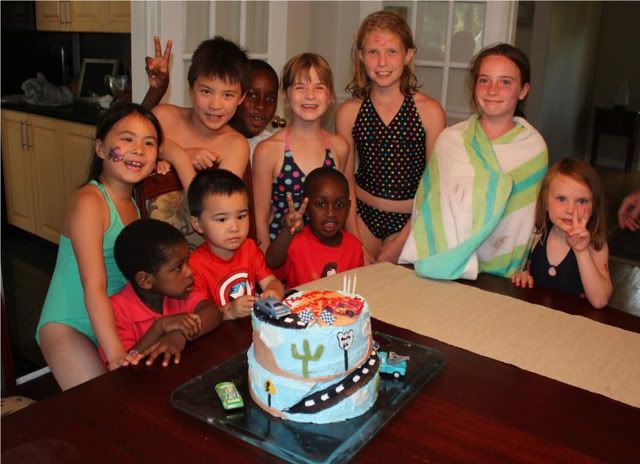 He might not look happy, but he actually loved his cake in fact I caught him just staring at it for a long time before his party even started. This look on his face is actually because he is really worried that someone is going to take his cake or some of the cars on the cake. Not a false worry though because some kids really did want to take his cars from the cake and we all wanted to eat it.
For his actual birthday we went to the splash pad and then the park.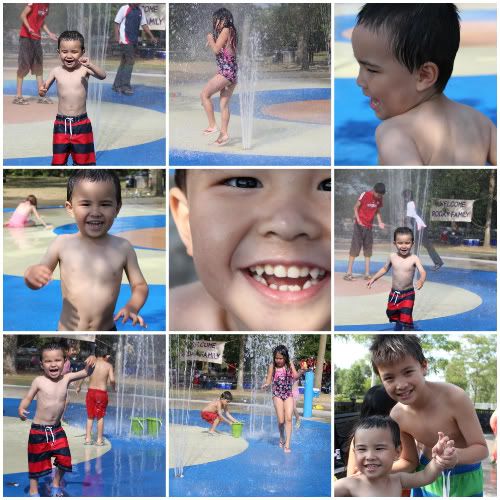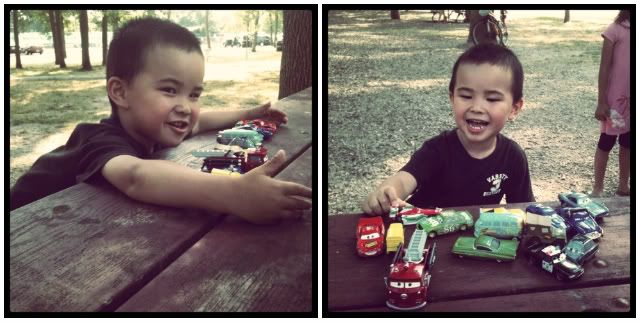 He had to bring his new cars with him. Not only that, but we were at the park and all he wanted to do was play with his cars so we went home.
After the cake I made him I settled for a store bought brownie for his actual birthday.
It was a good birthday so good in fact he continued to think it was his birthday weeks later. So happy birthday to my crazy, loud, entertaining, dramatic, monkey! I love you!