I like the word hubby. It perfectly describes mine. Makes you think of someone snugly and warm. Someone who you can have a lot of laughs with. Chubby Hubby also happens to be my favorite ice cream ever sadly not very easy to find up here. It is a flavor from Ben and Jerry's. I wouldn't exactly say my hubby is chubby. He just has a really nice round face. As I have just come from his home in Singapore I figured I needed to do some investigating as to whether he has always had such a big head. You can help me be the judge.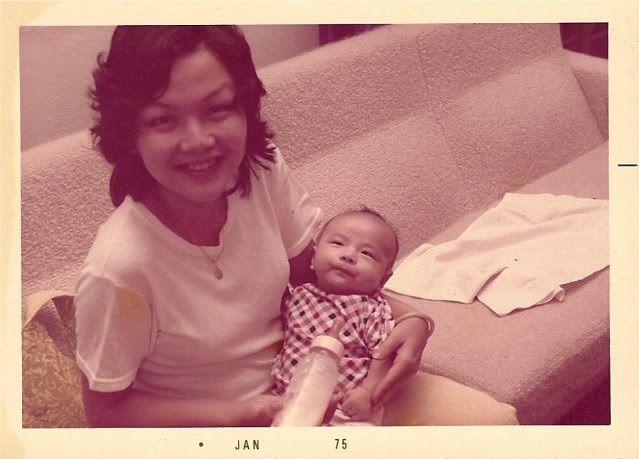 This is January '75. Which means my hubby is under 3 months old. He hasn't quite grown his large head yet. Or as he likes to call it his "Big Brain".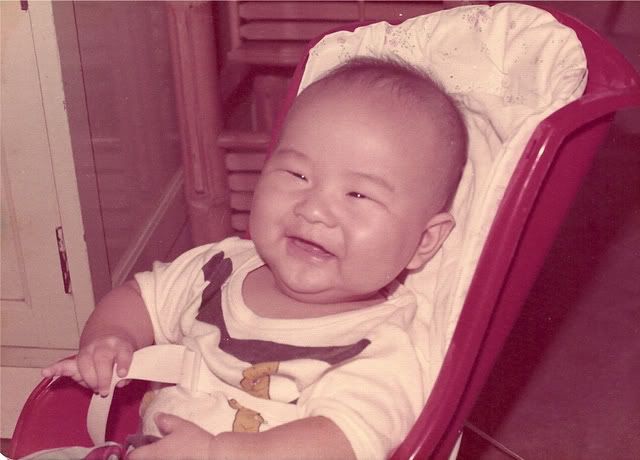 I don't know the date of this photo, but as you can see he does get cuter.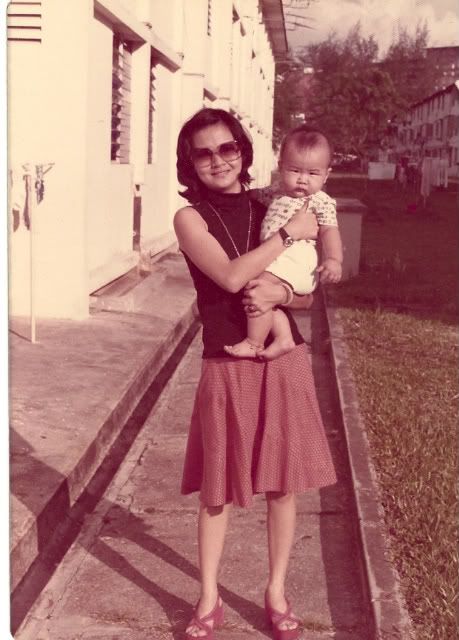 I have to point out that my MIL definitely had style. If any of you know my monkey see those ankles? That is where he got them from!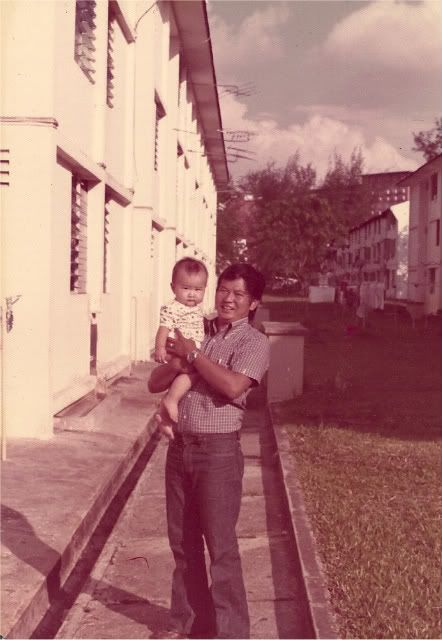 My FIL looks so young here. I almost don't recognize him. Especially with all of that black hair! I know sounds crazy of course his hair was black at one point, but really I can't believe it!
I think I have a picture of all of my children with this exact smile.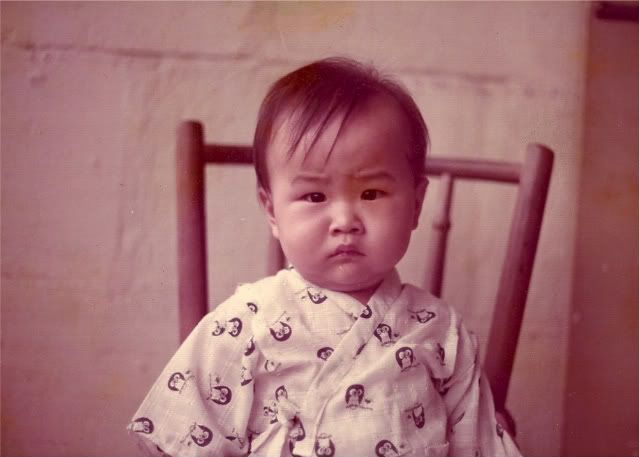 I *LOVE* this photo! I totally have to frame this one. If you know my hubby at all he has a very serious face most of the time. I call it his concentration/must appear to know what I am doing/ must be on my best behavior face. I think that my oldest son has actually mastered this face. I love it truly. Makes me want to kiss this lips!
Can you see the resemblance?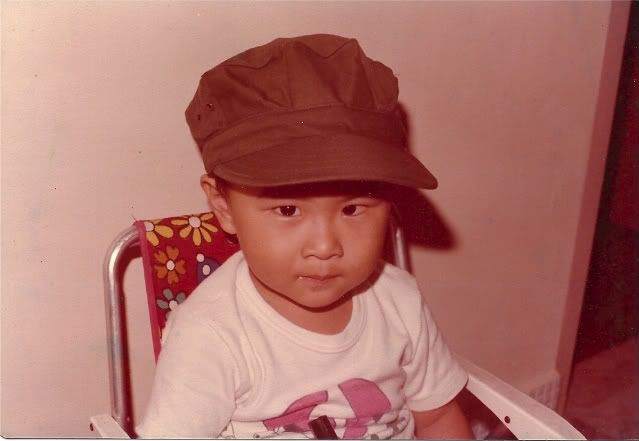 Another cute one. I am beginning to believe that perhaps the camera does love him he just doesn't remember that and now tries to hide from it whenever one appears. This photo reminded me of my little monkey.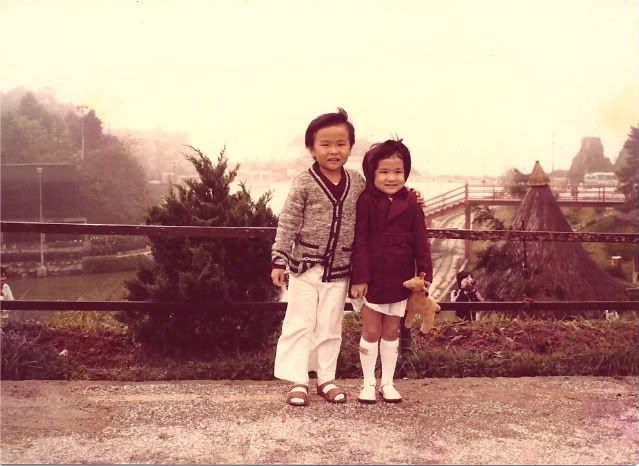 My only comment on this one? Love the socks and sandals!
I love my SIL's jumper in this one. Which is really the only reason I threw this photo in. So adorable, but if you look closely those squinty eyes on hubby are a lot like my oldest. Especially when you talk about him. Although my guess is it was a really sunny day and thus it required squinting of eyes.
So you can tell me what you think. I for one and happy I have my hubby and that my children inherited his cuteness.