So I wanted to start by saying that I don't know anyone who doesn't love fall! I for one love it truly.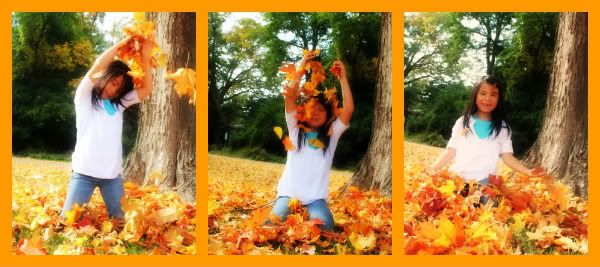 1. My first love has to be back to school. The anticipation of seeing all of my friends again and meeting my new teachers was so exciting. It was fun when I was in school to go shopping for new pens, paper, backpacks, clothes, etc. Have I ever mentioned how much I love office supply stores? Well I do immensely. Now with kids to send back to school I still get to go back to school shopping.
2. Here in Canada I get to enjoy all of the beautiful change of colors that are around. I don't know that I really noticed fall as far as nature goes when it comes to a change of season until I moved here. We live near a big park and driving through takes my breath away. Every time I drive down my street towards my house I smile because the gorgeous leaves surround you on both sides. I love how the swirl around the car as you drive over them.
3. Halloween! I could have put this second because normally that would be the case, but this year I am loving the trees more.
Candy
! What can I say I love it! Plus getting to dress up is such a bonus. One year I am actually going to have an awesome and most fabulous big dress-up Halloween Party and be really strict about the dress code. No awesome costume = no entry!
4. I got married in the fall which makes it a really special time of year.
5. My only baby girl was born in October!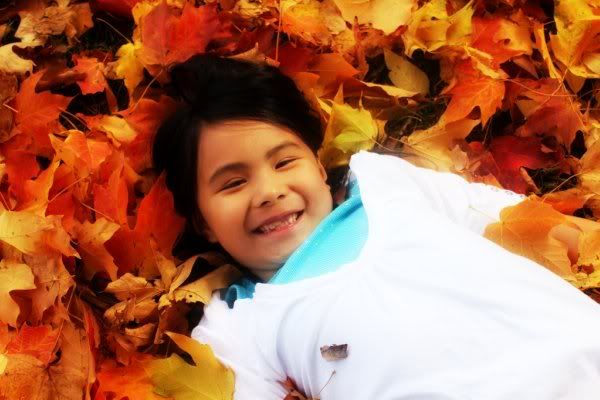 6. My husband's birthday is in October.
7. Canada celebrates Thanksgiving in October which means I get 2 Thanksgivings in Fall! Which I guess if you aren't careful could mean you gain even more weight over the holidays! But let's not think negative!
8. Family. Fall reminds me of family and the things that matter most to me.
9. General Conference. I know if I read this when I was 12 I wouldn't believe it, but it is true. I look forward to it and can't wait to sink my teeth into the Ensign when it comes in November so I can remember and contemplate all of the great things that were shared.
10. Fall means Christmas is around the corner!
The last six were really in no particular order just the order my mind went. I took the photos of McKayla and I on our street (she took the one of me by myself) . As you can see the beauty is remarkable!
Emily Anderson
isn't hosting the embrace the camera this week as she has been busy organizing a fundraiser so she can bring home her baby Elsabeth. I have to say the prizes are something and I can't tell which one I want more!