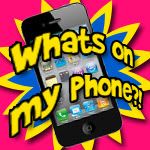 SO another addition and I have to say that having to use someone else's phone to take picture's is annoying!!
So the title is a lie this photo was taken from a friends phone who emailed it to me...no nap so he fell asleep on the couch during dinner. SO sweet.
This was also taken by that same friend who found Marcus' love of ribs enjoyable to watch. He seriously ate more than any of us adults did for sure!! Here he is thinking this is good, but the expression is priceless I had to include it!!
The kids at Keppel Club after a few hours in the arcade getting a snack before dinner.
And saving the best for last another food shot!! This time curry puff. Crispy goodness!
It is so super tasty. hmmmm I haven't had breakfast yet now I want a curry puff!!
Looking forward to Christmas and more yummy food.