So on Day Five we just had to go ride the horses again this time with saddle, but being as the pony we new she had a brand new saddle and the stirrups needed to have new holes punched for the little kids so instead we just grabbed the reigns and they got to go solo. McKayla was a natural. She had no fear going at it alone. She even had it trotting. I didn't take any more video, but I did get lots of great photos.
McKayla ride the most. She didn't want to quit. So you can see I got a lot more photos of her.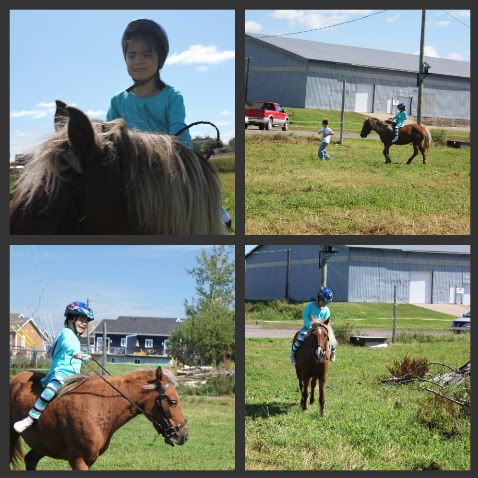 This photo is a little deceiving because Marcus looks so happy. I think he had fun, but I only took this one picture and then I got nervous because he was nervous. She didn't want to listen to his commands. Granted he is quiet, but I think she could smell that he was nervous because she went off and did her own thing. He didn't fall off again, but he also only rode her once that day. I think he had enough of the horses.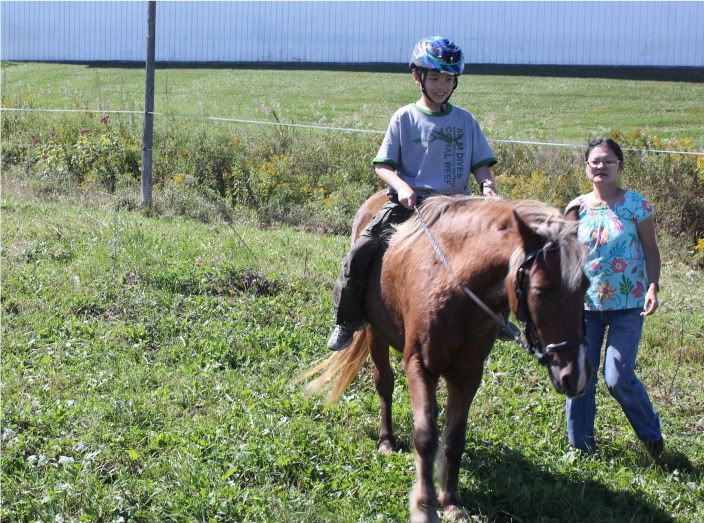 My Monkey enjoyed himself again. As you can see he even held on to the mane as tight as he could. McKayla did a good job steering the horse while he was on. Mika was even impressed with how he rides with his heels down which apparently how you are supposed to ride a horse. I think he just had his foot flexed to keep from falling off the horse!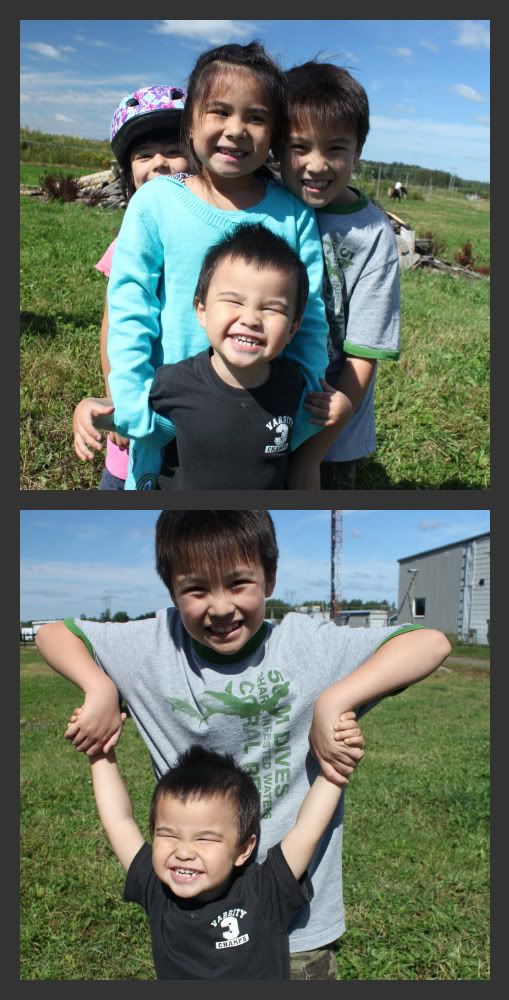 The kids also allowed me to take some photos of them and Julie couldn't help herself she loved it! Doesn't Julie look like she could be McKayla's sister?