Alright so I told you about this museum that was free for kids and super cheap for adults. Well now you get to see some pics. It was so much fun. My favorite part was the fairytale world. So much fun first you get to pick a costume...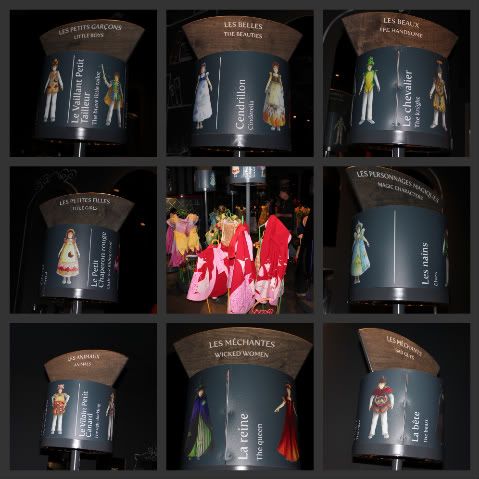 In my dream world I have money to buy gorgeous fabrics and super fabulous sewing machines and on top of that top notch sewing skills and don't forget endless hours to create. Alas, I do not have any of these things so that is why I was in love when I walked into this room. Did I dress up? Oh yeah!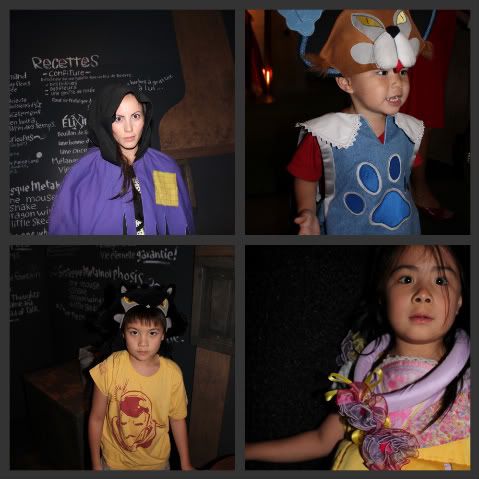 McKayla and Monkey/Puss in Boots would not stand still long enough for me to get a decent picture. They were so excited as the ran up the tower to go down the slide,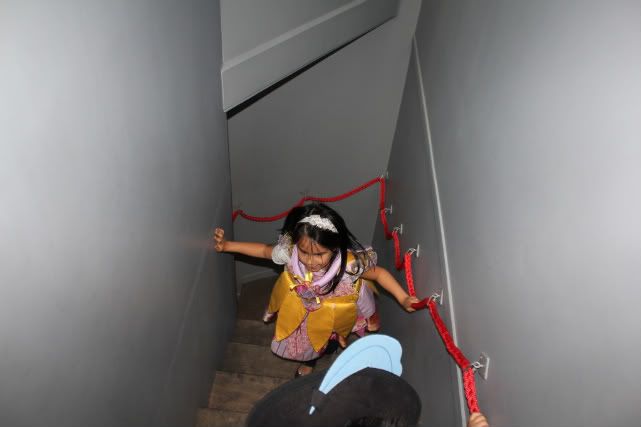 played in the witch's/Three Little Pig's house (
you can see in the background the blocks that had a different image on each side including candy for the witches house
),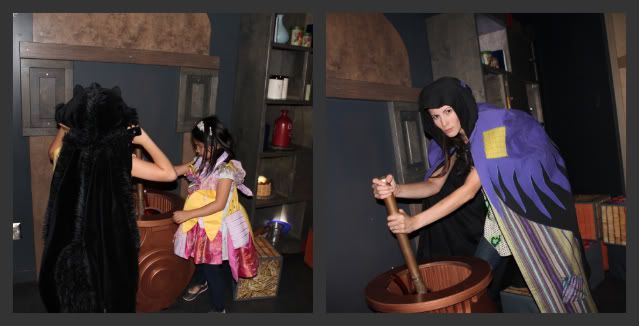 jousted,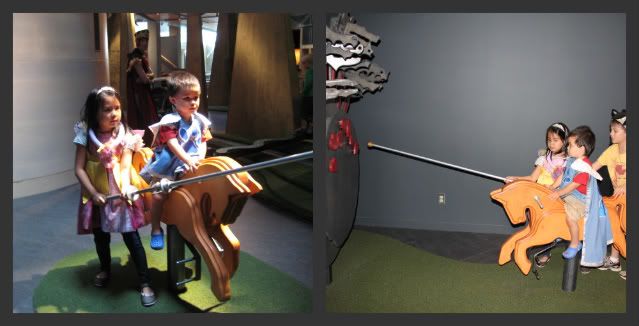 stepped on musical footprints,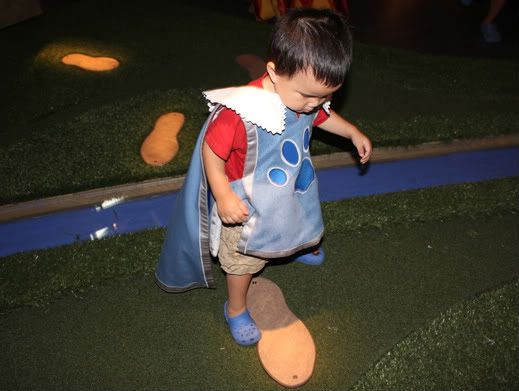 helped Jack climb the beanstalk,
stuck their hands in creepy holes in the trees,
got inside a tree and freaked out when lightening and creepy witches cackled,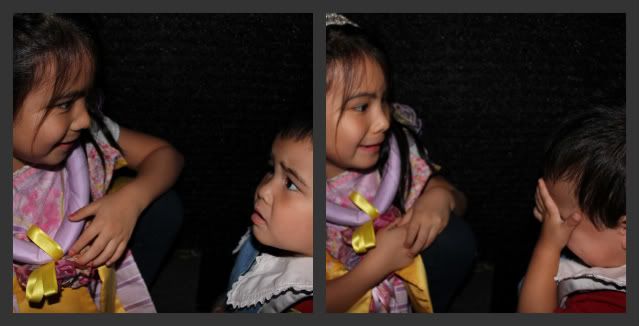 climbed through tiny doors,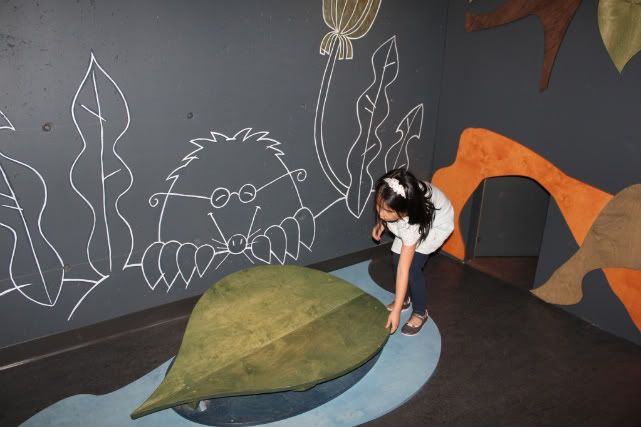 sat on large leaves (
I think from like Thumbelina or something
),
and sat in a carriage.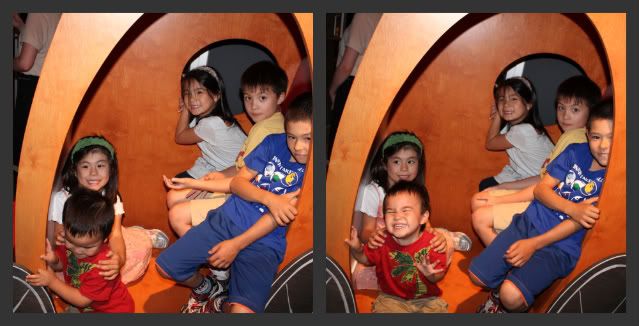 I know a lot to do huh? Can you imagine having a play room built like that? Being able to go into another world whenever you want. It was very cool.
At one point we took off our costumes because it got hot and we were done. Then, we found the other room where McKayla found the little door and funky mirrors.
The Egypt section of the museum was also a lot of fun the dressed up in egyptian clothing,
and played an egyptian game (
Which they played so loudly a security guard came over to tell us to keep it down. So embarrassing!
)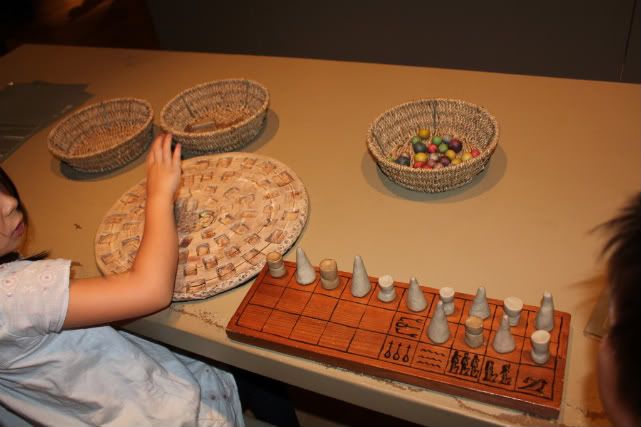 They played the circular game not the rectangle one. I would have taken photos as they played, but like I said earlier I was trying to keep them calm and watch out for cheating. Apparently everyone at some point or other cheated. Marcus one which made him super happy. He can be competitive at times.
It also had a room about mummies and how they were prepared and things very hands on including fabric organs you sort into the different jars. Also rubber hearts you put on a scale to weigh and see if it is lighter than the feather. Monkey liked the mummy and opening up the flaps to see the different things they used to keep it.
There was also a science type area with different kinds of rocks, an earthquake simulator, a tornado simulator, and little mini quizzes about oceans and seas, etc. They enjoyed it too, but as you can see I didn't find it fascinating enough to take any pictures. sigh.
Hopefully you were not too bored with this post. I think it went on a little too long, but I definitely recommend going if you are ever in Quebec City!