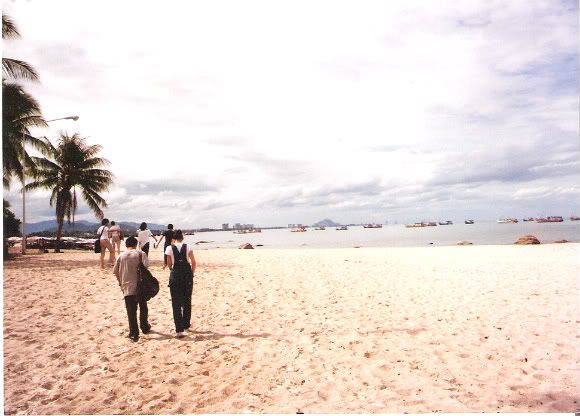 So for Flashback Friday this week it is in Thailand. My first time. My first commercial. My first time actually getting to bring my mother with me! She kept saying we are so close to Vietnam. I was thinking I hope one day I can go there with you.
I actually booked the job while I was in New York. I think they auditioned me like 7 times before I actually got the job. I thought it was never going to happen. As I have now learned sometimes that happens and projects get delayed. I ended up dancing the "Macarena" on video and that won me the job! I know, but it was 1997 and everyone was doing it. Shooting got delayed because one of the girls didn't make it from Hawaii so we had to wait for her. Lucky for us we got to do some sightseeing which hardly ever gets to happen when you are working.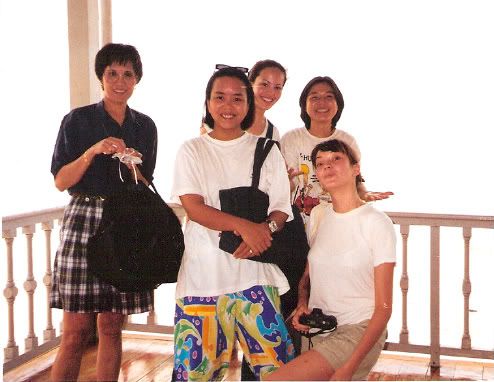 We went to some old palace on the beach. It was neat there was a garden with huge topiary animals. I know I have a pic of me under an elephant, but I can't seem to find it.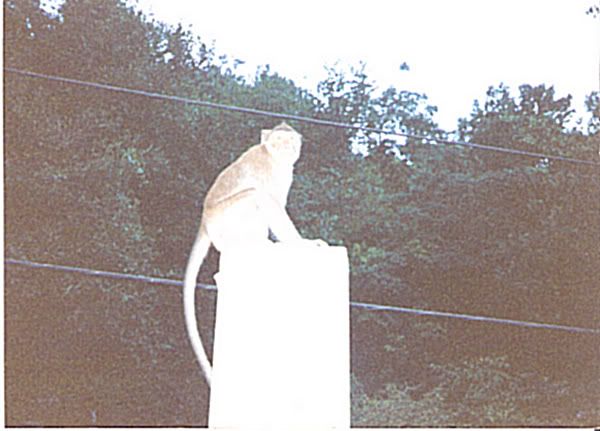 I saw my first wild monkey, very cool.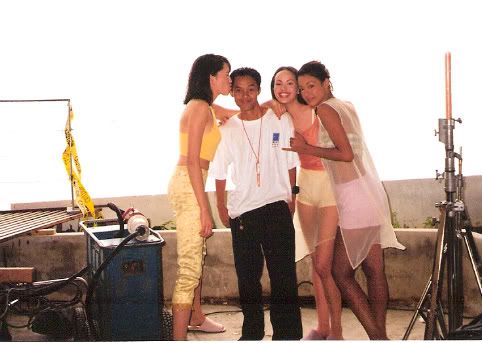 This I think was one of set production guys he was cute and always blushed around us so we took a pic with him.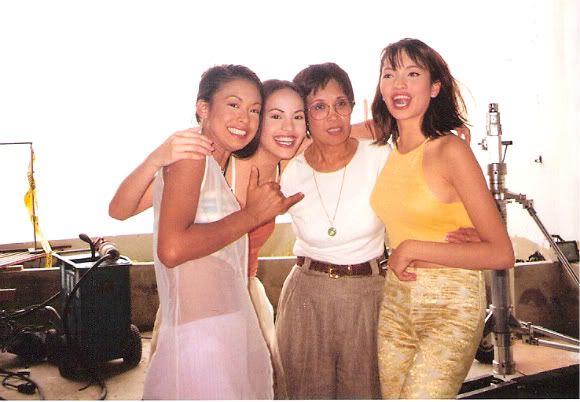 Us girls with my mom. She was so shocked with how they just build sets out of nothing only to tear them down after shooting! We were shooting in a hotel that was being renovated. It looked like someone just set off a bomb on the 20th floor. It was scary, but they built a beautiful set.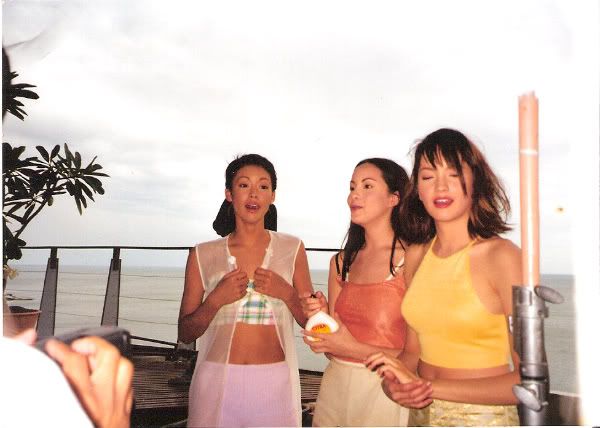 I am really not sure what we are doing here other than singing I think. But there is a camera so I am assuming we are shooting or rehearsing. Although I don't remember singing in the TVC. Lots of dancing around though. It was for Citra, which is a lotion as you can see I am holding one of the bottles. I got to do all the hand modeling for the commercial. My friends back home got a kick out of that because I am not really known for having the nicest hands.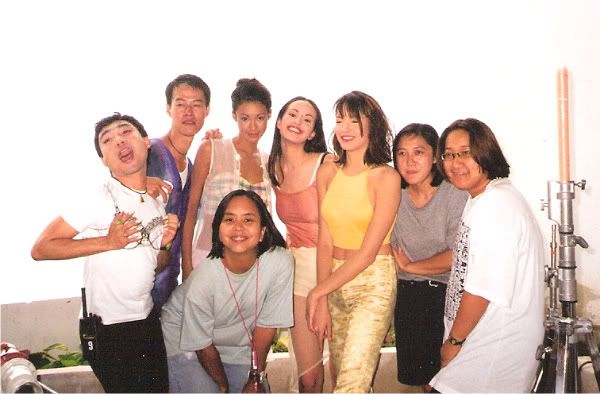 I almost didn't put this picture. I am way to happy, but you cannot sensor your past so here it is. We are with the crew. Choreographers, production team, hair and make-up artists, and stylist all putting on our picture poses. Some a little more animated than others.
Coming from a small town these wonderful Thai people are not what you expect to find. Especially industry people. My mom was enlightened and pleased because the people were so nice to us and treated us like royalty. She was happy to know that when I go away people do take care of you. (side note: doesn't always happen that way I was lucky)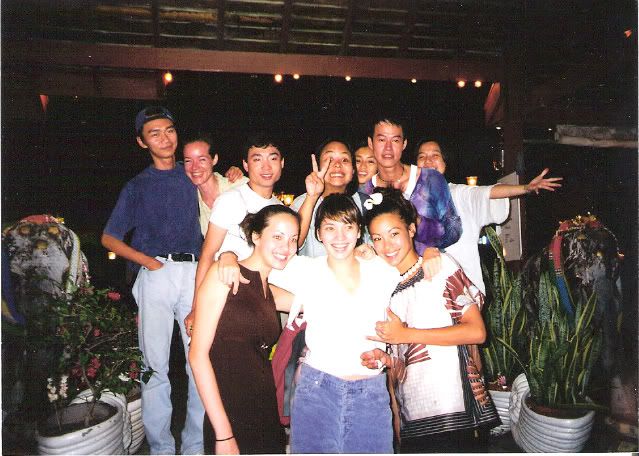 This is at the wrap-up dinner. So yummy and so much fun. I did it my first TVC!! I wish I had the reel. I would share it with you, but I don't know what has happened to it over the years. Hope you enjoyed this post. I enjoyed thinking back about how awkward and new I was at everything.